Mission, Vision, Values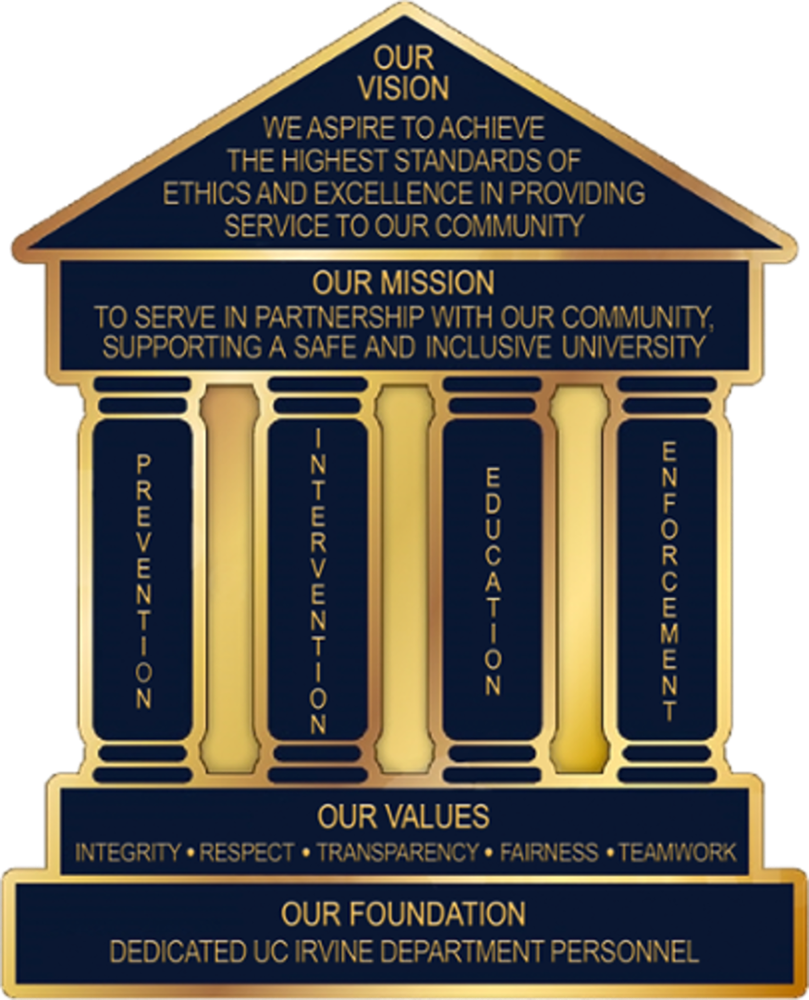 Our Mission, Vision, and Values at the UCI Police Department are the guiding principles we rely upon to effectively serve our community.
As the graphic depicts, our dedicated personnel are the foundation of our department. Our values are demonstrated by their daily service and actions through prevention, intervention, education, and enforcement. Our mission,"To serve in partnership with our community, supporting a safe and inclusive University" fully embraces our community oriented policing philosophy and brings that philosophy to reality through partnerships and service. Our vision leads our personnel to strive for only the highest standards of ethics and excellence in all they do.