Leadership

Assistant Chief of Police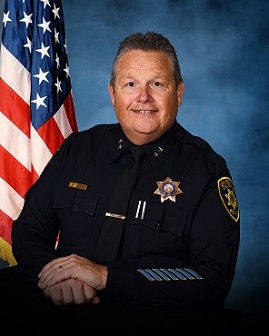 Assistant Chief Paul Cooper serves as the second in command to Police Chief Elizabeth "Liz" Griffin. In this role, he assists and supports the Chief in the overall management of the Department.
He manages and coordinates the Department's day-to-day operations through the five-division Lieutenants/Directors by providing leadership and goals/objectives related to the Department's mission. 
These include, but are not limited to, department policies/protocols, recruitment/hiring, staff development/training, performance management, emergency management, budget and administrative management, law enforcement and public safety operations, investigations, community engagement, special event operations, and special projects.
He directly oversees public records requests, background investigations, complaints, internal investigations, use of force, and collision investigations. He is the ex-officio member of the University's Public Safety Advisory Committee (PSAC) and is the Department representative to the Associated Students of UCI (ASUCI) and the UC Chief's Liaison to the Systemwide Response Team (SRT).


---
Operations Division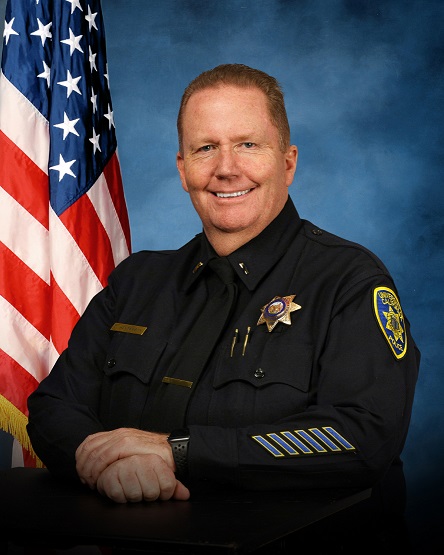 Lieutenant Dan Henderson manages the Operations Division, which is comprised of the traditional law enforcement front line functions including patrol services, field training programs, special events and operations, and community engagement.
The Operations Division encompasses a majority of the Department's police officers and is the most visible part of the Department to the UCI community. Sergeants and officers from this Division actively collaborate with our UCI community to help create a safe and secure learning environment through education, problem-solving, and enforcement. 
Through the use of best practices, technology, training, community engagement and partnerships, the Division's goal is to provide 24-hour, uniformed police services that deter, prevent, prepare for, respond to, and recover from all criminal activity, hazards, and threats.
UCI police officers are deployed among four patrol shifts and utilize patrol vehicles, bicycles, and foot patrols. Under the SAFER program, officers are assigned to specialized responsibilities within the community, including University Housing, Cross-Cultural Center, Greek Life, Athletics, Student Life and Leadership, and Special Events.
Lieutenant Henderson is a member of the UCI Consultation Team (CT), which functions as the campus' Behavioral Investigation Team (BIT) or threat assessment team. CT brings together campus partners to review, discuss, and manage a broad array of issues and concerns to campus safety and well-being of the community.


---
UCI Health Public Safety Division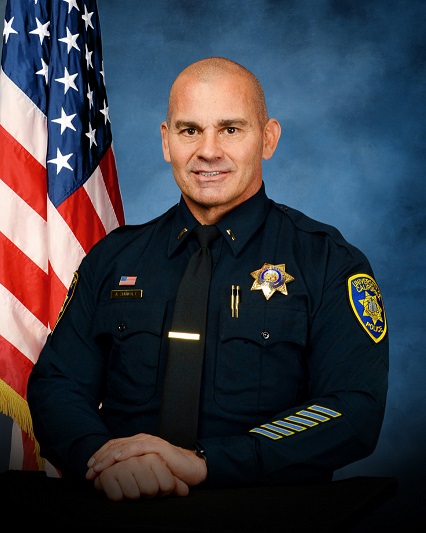 Lieutenant John Zumwalt manages the UCI Health Public Safety Division on the UCI Health Campus in the City of Orange. The Division consists of sworn Police Officers and Detectives, as well as professional staff that includes Dispatchers, Public Safety Responders, Public Safety Ambassadors, and Administrative personnel. 
The Public Safety Division's primary mission is the safety of patients, visitors, students, faculty, and staff. The Division embraces a community-oriented policing philosophy to actively collaborate with the UCI Health community in creating a safe and secure environment through prevention, intervention, education, and enforcement. Through community partnerships, the Division fosters and maintains an environment that supports safety, well-being, research, and education. 
The Division is responsible for UCI Health's Security Management Plan which integrates a strategic tiered response to safety through our police officers and public safety team members who are on-site 24/7, as well as access control, visitor management, emergency alerting and notifications systems, video cameras, safety policies, staff engagement, and the medical center canine program. 
Public Safety operations are carried out through vehicle and foot patrols, fixed security posts, and video management. Addditionally, safety escorts are also part of the overall security plan where Public Safety team members provide escorts to and from parking areas. 
The Division's administrative support team is tasked with accounts payable, payroll, lost & found, patient valuables and the coordination and tracking of training requirements for the professional staff. 
Lieutenant Zumwalt develops and manages the Division's budget and is responsible for the recruitment and hiring of public safety staff at the medical center. He is also a direct liaison to the UCI Health leadership team; a member of the Incident Response Team (IRT) tasked with reviewing cases involving sexual offenses, domestic violence, and stalking; and a member of the Consultation Team (CT) tasked with reviewing cases involving threat assessments on the UCI Health campus and addressing Workplace Violence.
Lieutenant Zumwalt's responsibilities also include coordinating Public Safety staffing and planning for the new Irvine Medical Center and as a liaison to our Medical Center clinics.


---
Services Division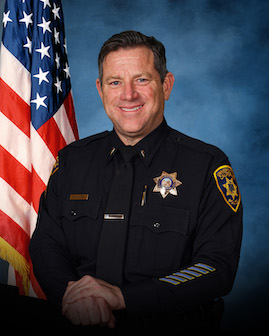 Lieutenant Matt Mahoney manages the Services Division. The mission of the Services Division is to provide essential support to the Operations and Public Safety Divisions as well as the UCI Community through investigations, court liaison and evidence, and Clery Act compliance. He is also the Department Training Manager.
Lt. Mahoney directs the detective bureau, which is comprised of a Sergeant and seven detectives (five assigned to the Irvine campus and two assigned to the Medical Center in Orange) and a Court/Property and Evidence liaison.
Detectives are responsible for conducting follow-up investigations on the initial crime reports taken by patrol officers in the field, as well as follow-up on threat assessments and crime tips. In addition to this, detectives are the lead investigators on specialized investigations from start to finish. They are responsible for identifying crime trends and are an added patrol staffing resource to the Department during increased operations.
Detectives serve arrest warrants, search warrants, conduct surveillance and probation and parole searches. They work closely with the Orange County District Attorney, Orange County Crime Lab, Irvine Police Department, Orange County Sheriff, Orange Police Department, Newport Beach Police Department, and the Orange County Intelligence Assessment Center (OCIAC). Detectives receive more than two-hundred hours of specialized training while in this assignment.
The Court/Property and Evidence (CPE) liaison works with the local courts and District Attorney's offices in processing criminal filings, court documents, traffic citations, and subpoenas. All evidence and serialized found property are also handled and securely stored by the CPE liaison until it is needed by the courts, returned to the owner, or destroyed.
Clery Act compliance is housed within this Division. The Clery Act Compliance Program Manager is responsible for community awareness, training, crime tracking, reporting and awareness, emergency notifications, timely warnings, and prevention. 
Finally, the Services Division is responsible for tracking and coordinating the training for all police officers and the professional staff at the Irvine campus and ensuring that all legally mandated training, as well as specialized training requirements, are met.
Lt. Mahoney is a member of the University Case Management Team (CMT). CMT includes key University team members who review all sex offenses, dating violence, domestic violence, sexual assault, and stalking occurring on the Irvine campus.
Lt. Mahoney is a UCI graduate.


---
Administrative Division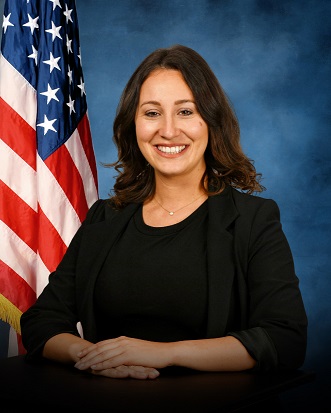 Director Alisa Reich manages the Department's Administrative Division. The Division provides administrative and logistical support to each of the Divisions within the Police Department. 
Director Reich has responsibility for the development and management of the Department's budget, asset management, payroll, and accounts payable/receivable.
Director Reich also manages the support functions within the division that provides support internally to the Department and Universitywide. These operations include Front Desk operations, Records and Communications.
Front desk operations include lost and found services, live scan fingerprinting services, access to Department and University resources, and the Community Safety Ambassador (CSA) program, which provides services such as security patrols and checks, lock/unlocks, and escort services.
Records processes and reviews all public safety documents moving in and out of the Police Department including crime reports, threat assessments, citations, records checks, public records request, outside law enforcement inquiries and background checks. 
Communications is the Department's 9-1-1 Public Safety Answering Point (PSAP). The Communications center is made up of specially trained dispatchers who staff the center 24/7. They receive and process all 9-1-1 calls and non-emergency calls from the Irvine campus as well as the UCI Health campus in Orange.
They coordinate the response of police officers, public safety officers, public safety ambassadors in the field as well as coordination efforts with other University departments, outside law enforcement agencies and the Orange County Fire Authority.
The Division also handles annual audits from the Department of Justice, systems compliance and delivering emergency alerts (zotALERTS).
Director Reich is a UCI graduate.
---