Community Safety Ambassador

About
Community Safety Ambassadors (CSA) are non-sworn, unarmed, part-time student employees of the UCI Police Department. CSAs provide extra "eyes and ears" in the community and play a key role in the holistic, tiered, safety response on the UCI campus.
CSAs can be distinguished by their bright blue-colored uniform polo shirt. The CSA program is the primary outlet for students interested in being involved in campus safety. Acting as a visible crime deterrent, CSAs can be actively patrolling or stationed in designated locations such as buildings, parking lots, and libraries while simultaneously serving as ambassadors who can provide information, directions, and assistance to community members and visitors.
At times, you may see CSAs working alongside police officers to promote safety awareness to the campus community. When police officers are not needed, CSAs often provide security services to bring peace of mind to staff, faculty, and guests who need to rely on a quick communication link to UCI police, fire, and medical personnel in the event of an emergency during short-term special events.
The CSA Program accepts interested students from all backgrounds and majors. For those majoring in Criminology, Law and Society or those interested in a career in law enforcement or criminal justice, the CSA program provides an entry-level position in law enforcement. After graduation, many of our CSAs go on to successful careers in City, County, State, and Federal law enforcement.
To become a CSA and join our growing list of successful alumni, we encourage you to visit our hiring page.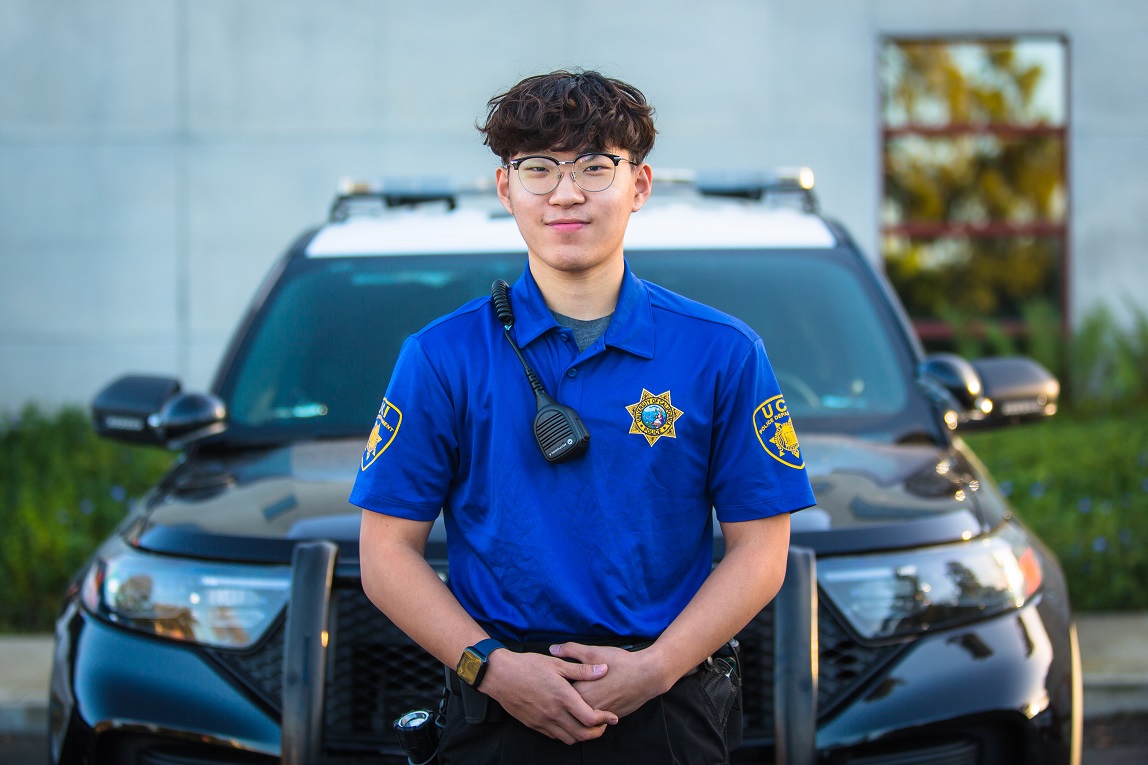 Specific Duties
Serve as extended "eyes and ears" for the UCI Police Department
Campus Patrols
Patrolling Community Functions and Special Events
Weekend Building Lock/Unlock Services
Maintaining Campus Emergency Blue Phones
Reporting Campus Lighting Outages
Front Desk Services including Live Scan and Lost & Found
Provide information, directions and assistance to community members
Assist students, faculty, staff, and guests